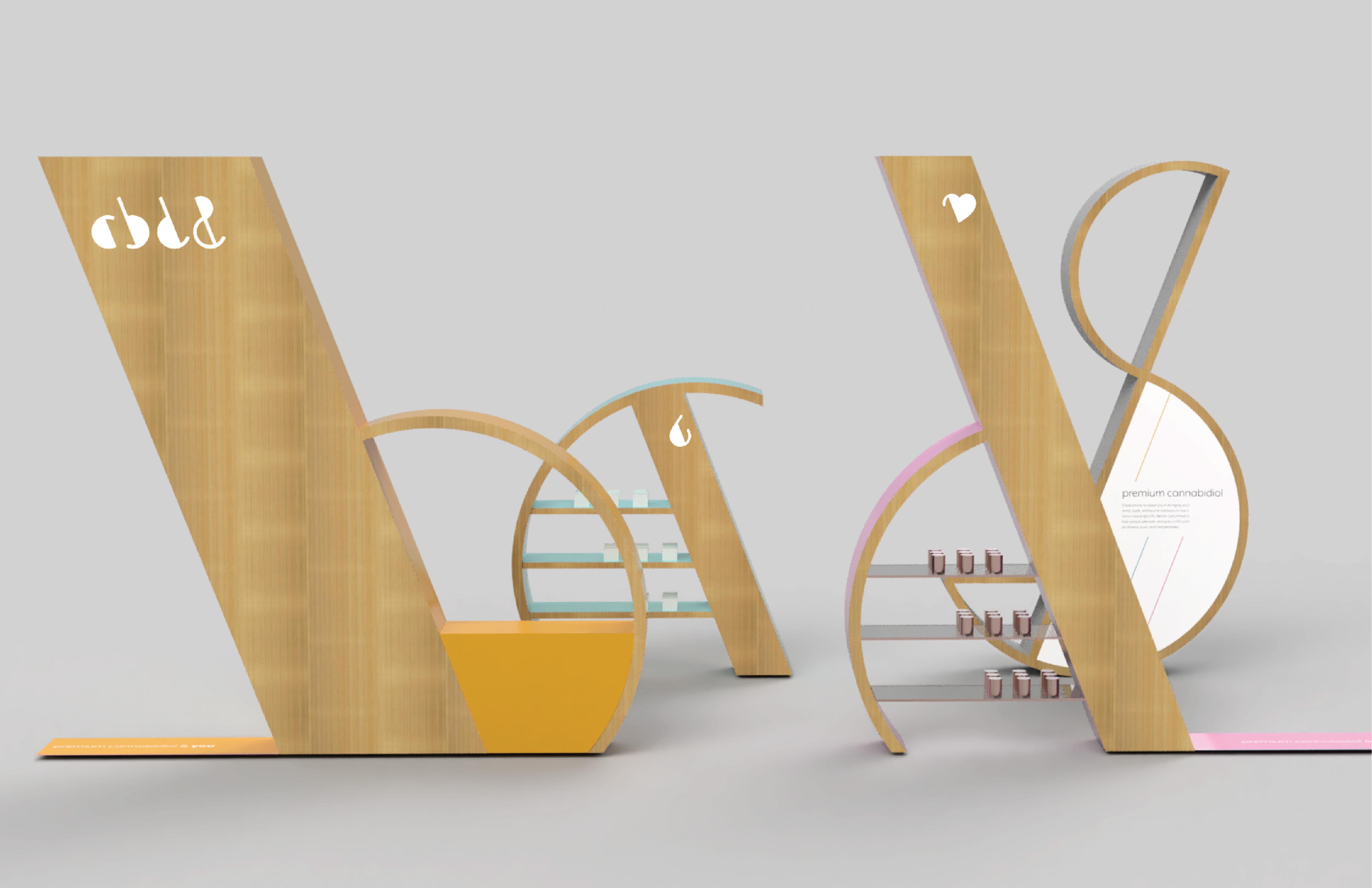 Premium Cannabidiol &

A proposed, point of purchase kiosk selling premium cannabidiol to help people alleviate obstacles in life such as anxiety, pain, and sleeplessness.


Branding Identity

Concept Development

Kiosk Site Design



Main logo


The identity of cbd& is uniquely customized and serves as the main graphic element. The wireframe of the logo is based on circles and diagonal cuts. Solid counter of the letters makes it identifiable.
Secondary logos

To maintain consistency, the secondary logos have the same visual treatment as the main logomark. Color is applied accordingly.
Floor plan


The overall space is spacious for open traffic flow. Floor supergraphics are applied around the floor plan, aligning to the designated structure. The minimum clear space for two way traffic is 5 feet.

The logomark is enlarged and extruded into a kisok that stands 12 feet tall. Each letterform and symbol serves a purpose. The letter "c" is for cbd& oil and letter "d" is for cbd& health. Letter "b" is the register/information desk while the "&" is an interactive screen.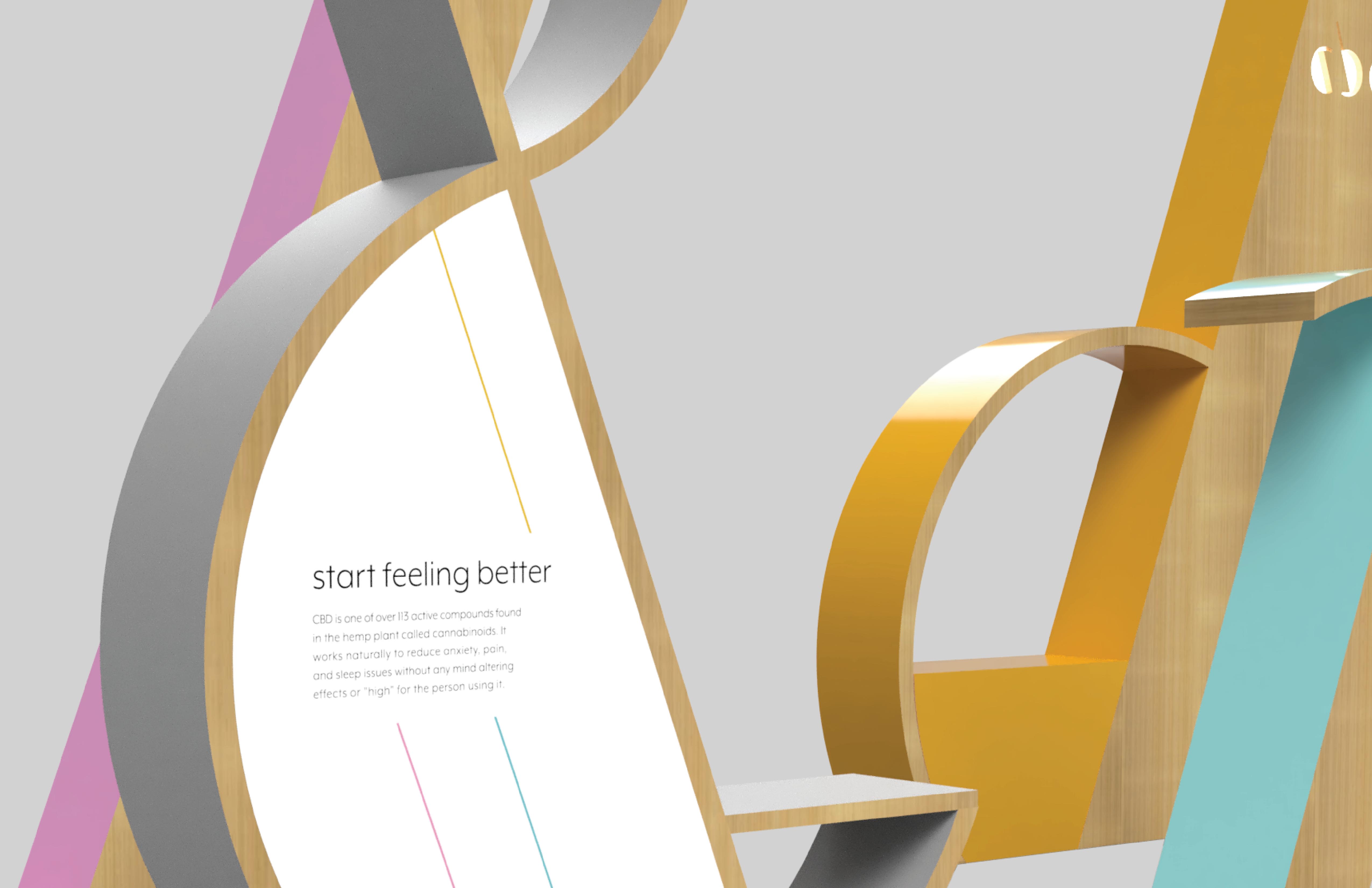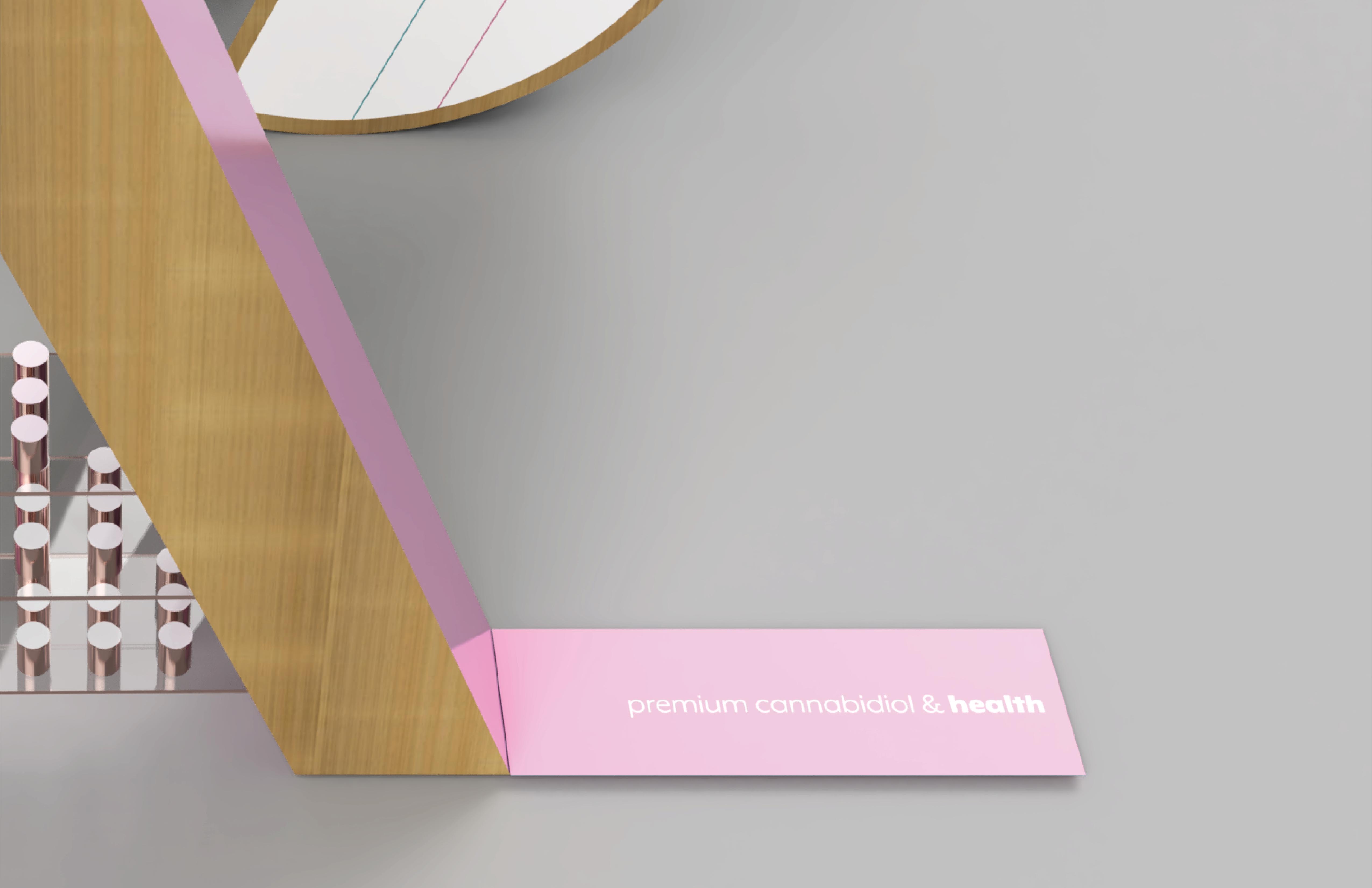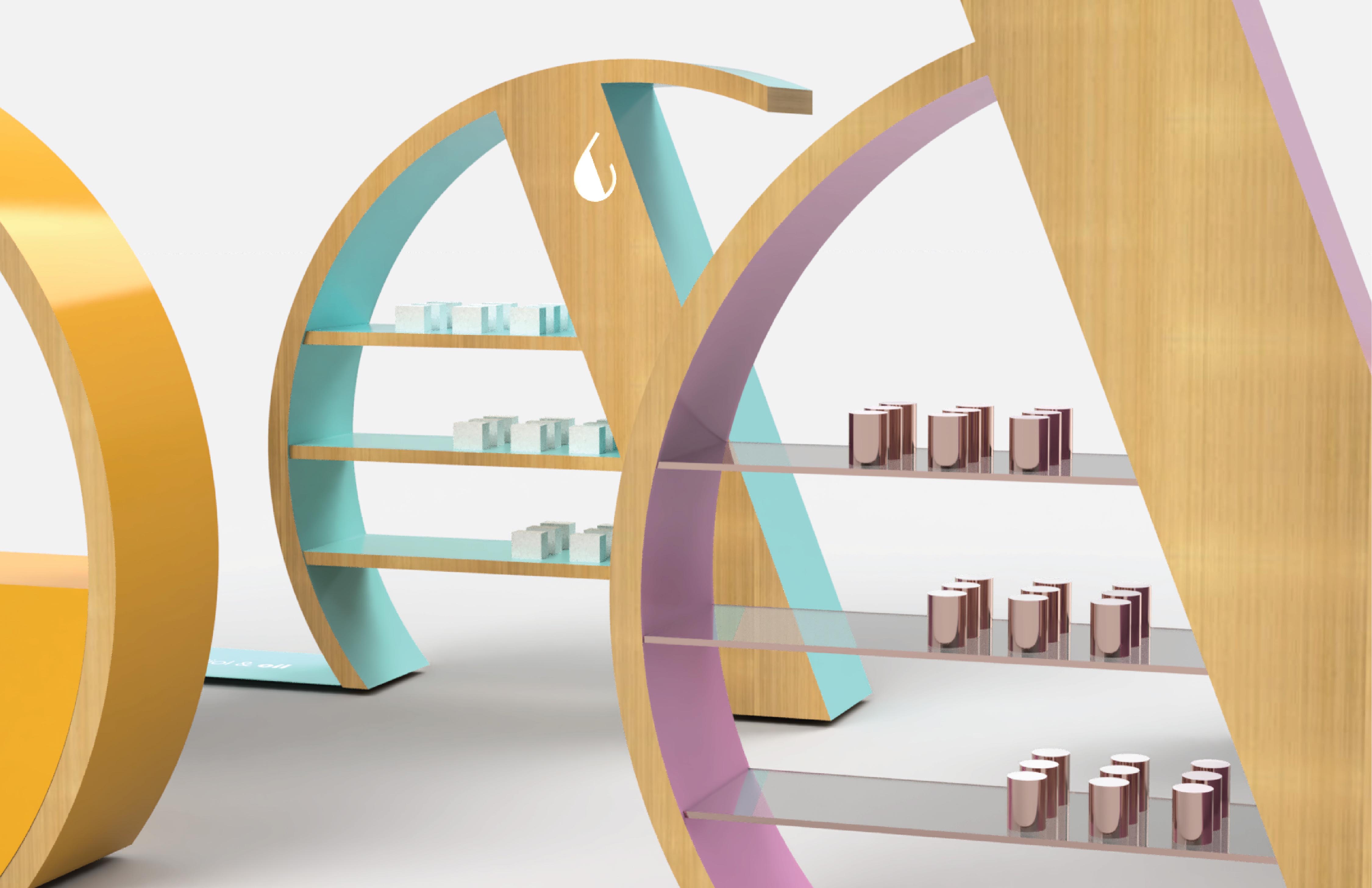 Products

There are two different products available for each secondary brand. For cbd& oil, the box contains three varying strengths of tinctures. As for cbd& health, the copper containers are vitamins and supplements for different needs like wellness, stress, and pain.